New Restaurant Caters to Fly-In Trade


by Steve Sevits



"One of the most prominent aspects of General Aviation is its ability to close the gap between desire and a distant dinner table." No it wasn't some wise man, who said it, I made the saying up myself. But let's face it, an airplane is a good way of getting around and often that involves a stop for something to eat.

At a recent Albany FSDO Safety Seminar a member of the audience made the announcement that the restaurant at the Fulton County Airport (about 35 miles west of Schenectady on the NY Sectional) was again open. The restaurant at Fulco has had such a checkered history that it was not to be depended upon. As I was going to be in the Fulco area with a companion who wanted to do some picture taking, I thought it worth another chance to see if the new management had done better than the last.

Eateries at small GA airports commonly run the range from good to "grease, gristle and grunge," and so I cautioned my passenger to expect almost anything. Fulton County Airport [NY0] which is an uncontrolled field is just north of the Mohawk River has a fine east-west runway and ample parking. Christopher's is in a building of its own, separate from other airport operations, and window tables feature a good view of the runway, the decor is informal but upscale for what pilots have come to anticipate at small airports.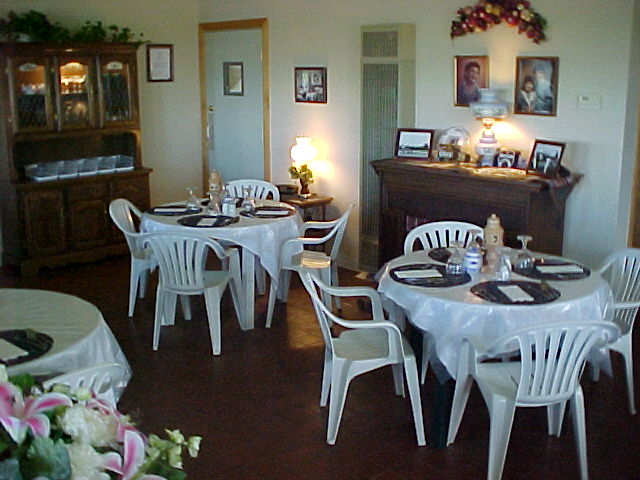 Our hostess, Vicki welcomed us and invited us to seat ourselves wherever we wished.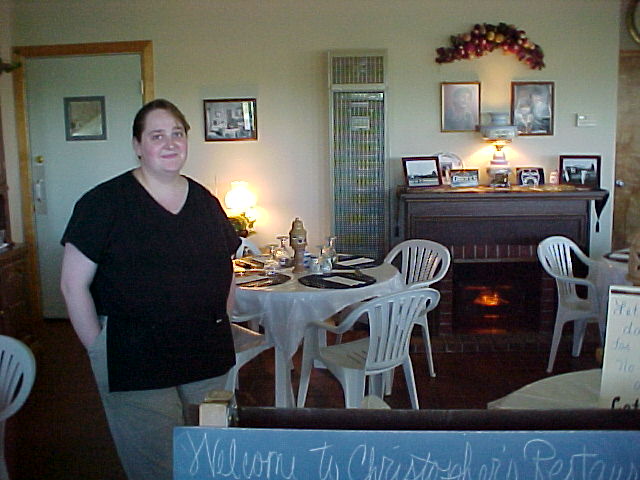 Christopher's lunch menu is more than extensive than just the traditional burgers and fries, it features salad entrees, hot and cold sandwiches and a variety of pasta, a far greater scope than many other small airport restaurants.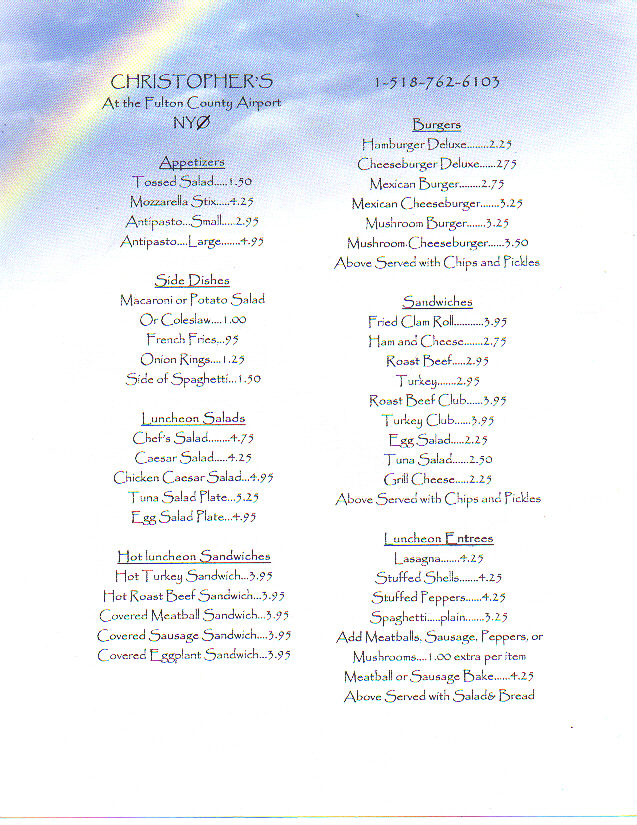 Lunch
Companion selected the hot turkey sandwich [$3.95] while I opted for a turkey club sandwich [$3.95]. Mine was served with a mountain of potato chips and sliced dill pickle. Both meals were ample enough that we were easily able to decline the variety of tempting deserts recited to us by Vicki who carefully selected an appropriate enticing adjective for each. It was difficult to resist. With non-alcoholic beverages the total tab came to only $10 and change, including tax.

Christopher's is open until 9 PM in the evening, and closed on Mondays (I believe it might be best to call ahead to check as their hours may change). Thus if someone is on the way home from the western part of the state, Christopher's makes a convenient stop for dinner, Fulco has a lighted runway. A different menu takes over for dinner, featuring steaks and chops, a variety of seafood, several varieties of pasta and baked or fried haddock on Fridays. There seems to be something to suit any taste on the menu.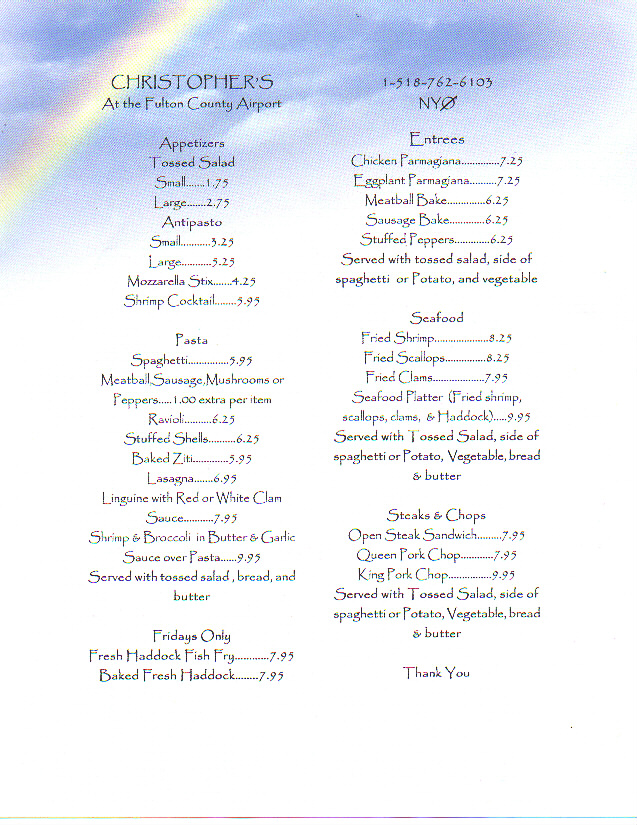 Dinner

I found Christopher's to be among the better eateries at small airports I've frequented recently. With seating for thirty +, this might even make a reasonable destination for a mid-winter Northeast Chapter fly-in.





Home